Reference -- Citation Section
---
The Citation Edit Window is accessed from many locations throughout mdEditor. This is because a typical metadata record will reference many different resources. For example, these resources might be of earlier or referenced works, data domains, or taxonomic systems in addition to a required main resource for the metadata record. Each of these resources is represented by a separate Citation object each having identical structure and complement of elements.
How you actually arrive at the Citation Edit Window will vary, but the mdEditor elements and rules outlined in this reference section will apply in all situations.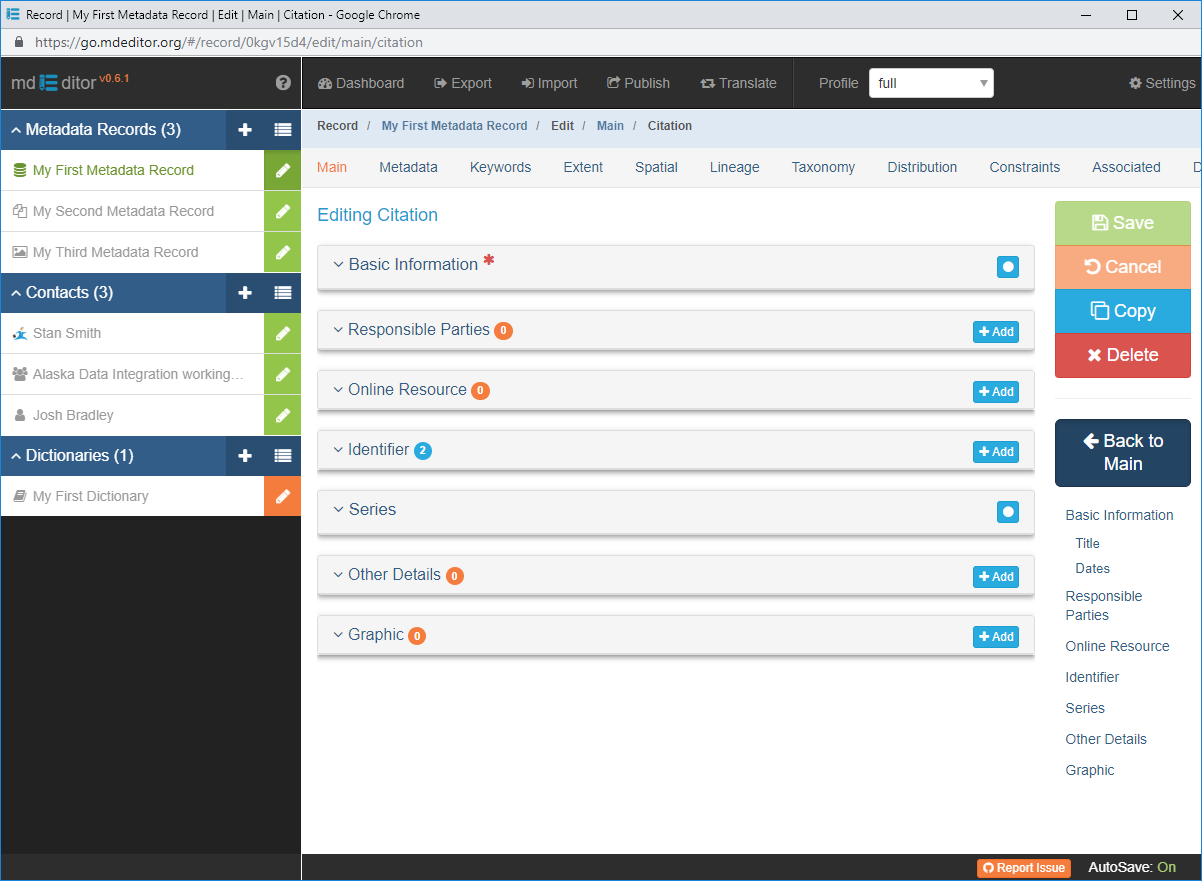 If you clicked Edit to gain access to the Citation object there will be a Back to ... button in the Secondary Sidebar. Click this button to end editing of the Citation and return to the mdEditor section you were on before entering the Citation Edit Window.