Settings
---
The Settings window provides access for viewing and modifying all mdEditor settings and default values. mdEditor settings are universal in that they apply to all Metadata Records, Contacts, and Dictionaries loaded in browser cache. However, a change made to a default value will not effect any values already written in your metadata.
The Settings button is available on the Primary Navigation Bar from any window in mdEditor.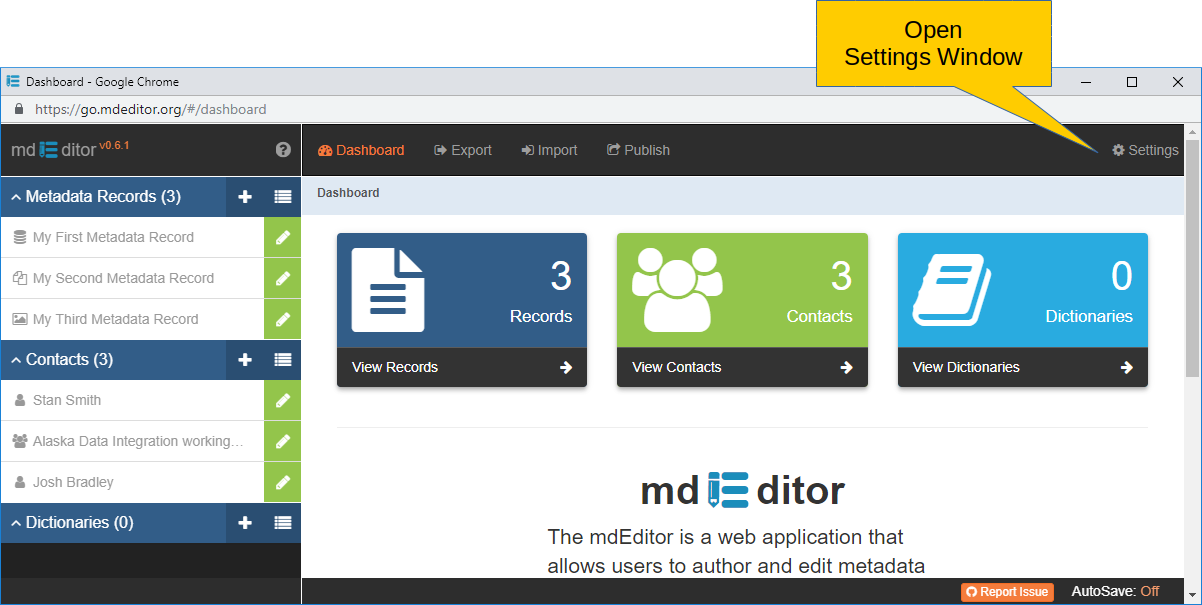 Settings can be exported from the Export window. In this way you can maintain one or more sets of settings and defaults to accommodate various metadata editing projects.