Metadata Record -- Funding Section
---
The Funding section collects information about financing the development and/or maintenance of the main resource.
In mdEditor individual funding allocations for a resource are grouped into Funding Periods. After defining the fiscal boundaries of a Funding Periods, individual Allocations may be added to the period.
When no Funding Periods have been defined for the resource a large blue bar is displayed on the page declaring "No Funding Periods found."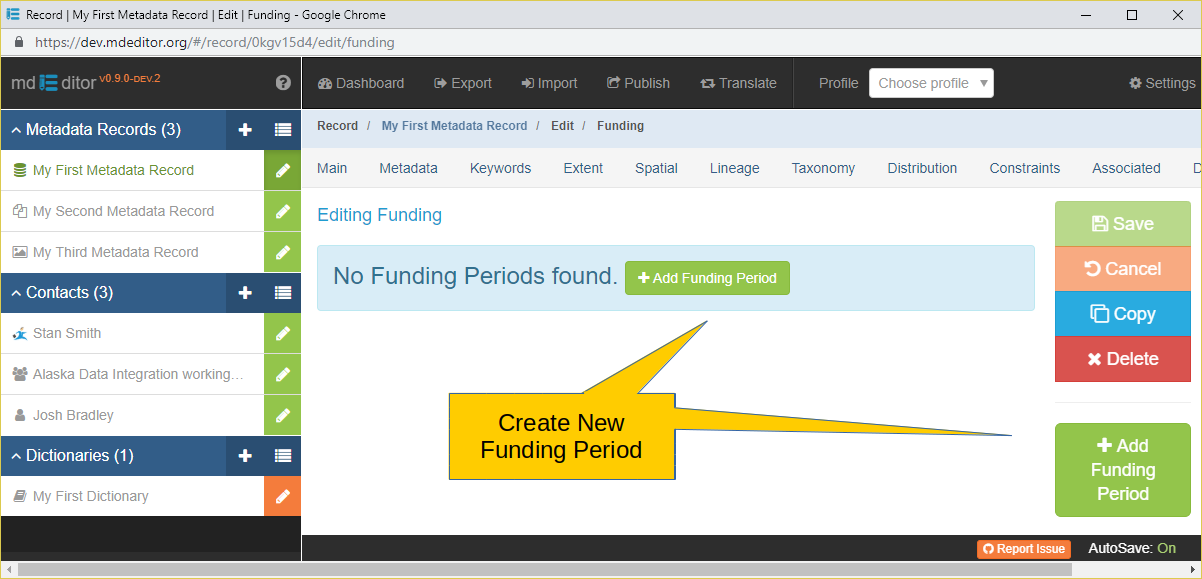 To add the first Funding Period to the Metadata Record click either Add Funding Period button. mdEditor will then navigate to the Funding Period Edit Window.
When one or more Funding Periods have been defined the Funding section window will look similar to the image below.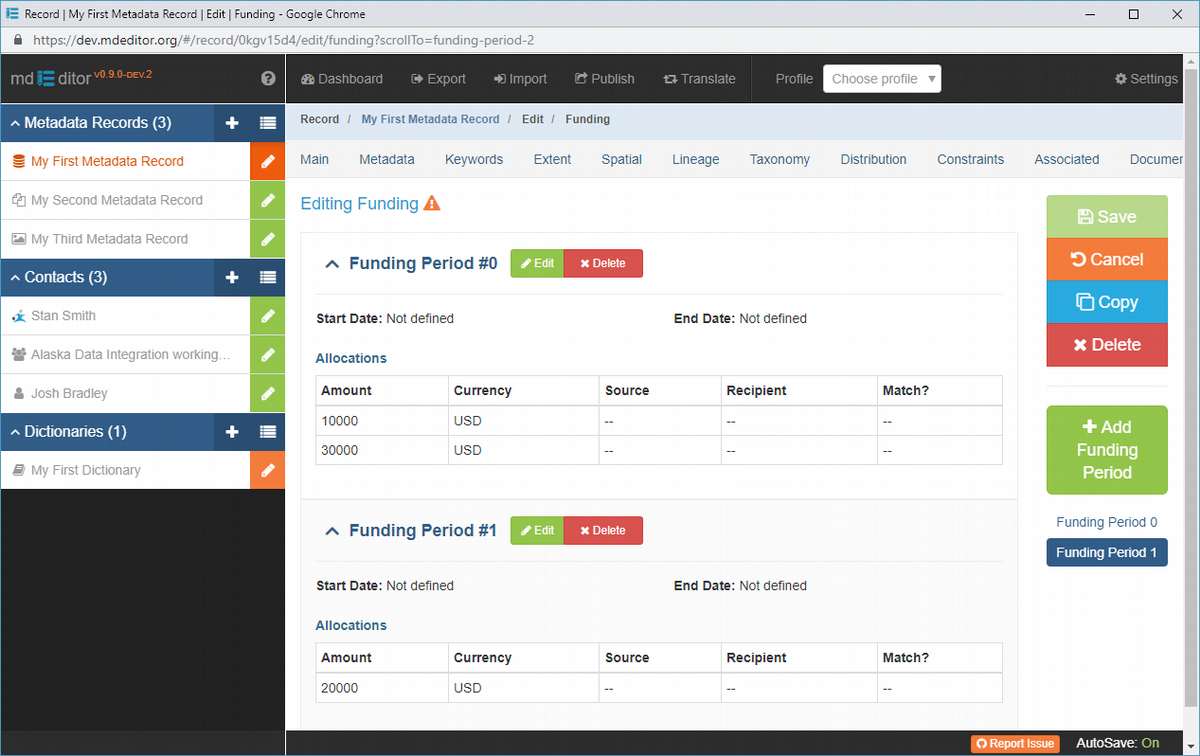 Click the Add Funding Period button in the Secondary Sidebar to add the next Funding Period.